Introduction:
Movemint was a project I worked on with Chinedu Enekwe. The main goal of the project was to create a landing page for an NFT Art Gallery to gain traffic coming in. We faced several challenges along the way, including not having a requirements meeting in the beginning for the process. The client asked to design the landing page for him to transfer to his WordPress site, however ended up doing more than was required.
Overview:
Web3 & NFTs are much easier to understand and provide pathways for Black creators to create economic prosperity in new ways. MoveMint started as an internal NFT drop calendar for the Nandi & African Digital Art team, we hope this is as useful to you as it is for us.


Here are some images of the project in action: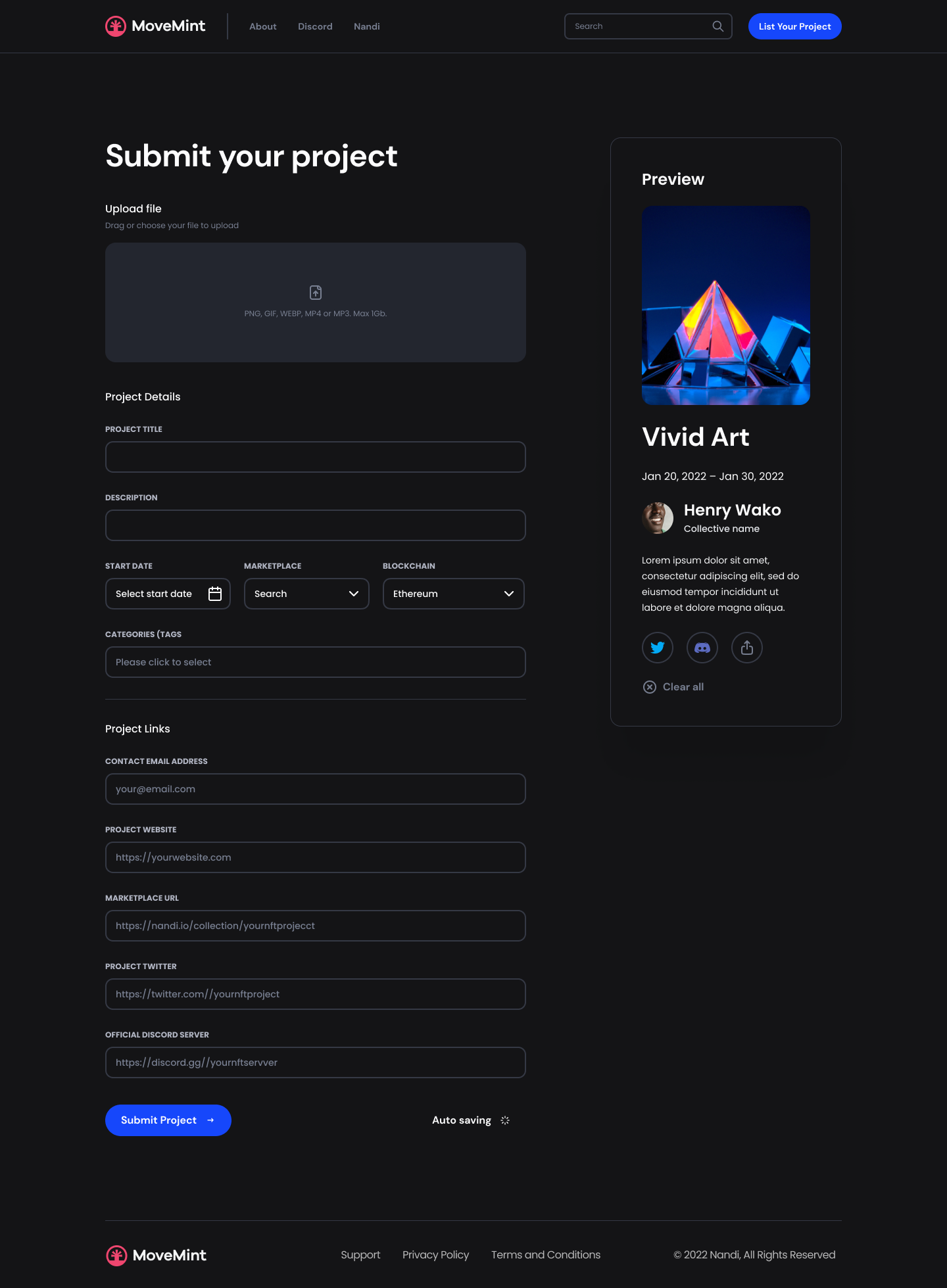 Get In Touch
Thank you for visiting my portfolio. If you would like to get in touch, you can reach me at info@tibbsdigital.com. You can also connect with me on Twitter. I look forward to hearing from you!